American Owned and Operated - 100% American Based Customer Service - Custom Sword Engraving - No Accounts Required
Golden King Sword with Wall Display Plaque
Throughout the Middle Ages, swords became increasingly popular as metal technology progressed. Advancements in quenching and tempering of steel accelerated the popularity of edged blades. Swords were wielded during battle and were seen as a prestigious accessory. Medieval swords became the subjects of legends. Historical pieces still exist and are housed in museums around the world.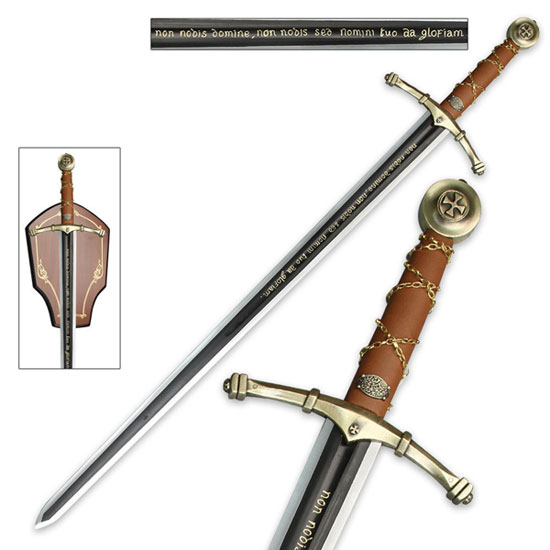 Medieval Swords:
Medieval Golden King Swords
Includes Wall Display Plaque
$119.99


Medieval Golden King Swords for sale are 45 inches in all. These popular medieval long swords have a stainless steel blade that has a silver and antique smoke colored finish and a medieval inscription. The cast metal guard is ornately detailed and complements the leather and wire wound handle. The metal wheel pommel is engraved with a medieval cross. These swords include a free wooden wall display plaque. Buy the Medieval Golden King swords for $119.99.