Monk Robes in Assorted Colors
Medieval and Renaissance Clothing for sale are available in a variety of different designs and themes. These museum quality garments are designed for medieval fairs, Renaissance festivals, pirate fests and period themed weddings. From boots to belts, gowns to hats, buy Medieval and Renaissance attire and accessories all on sale now.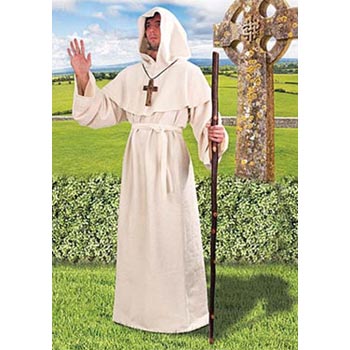 Medieval Costumes:
Medieval Monk Robes
$139.99
Medieval Monk Robe and Hood for sale is available in four different colors. The medieval Monk Robe is manufactured of a rough textured fabric. It is 100% heavy cotton weave. They are an ideal choice to wear as a Halloween costume or to wear to a medieval festival or Renaissance faire. These costumes are available in black, off-white, brown and maroon. These monk robes include a long tail hood and a waist cord. They are for sale in only one size which fits most people up to 6 feet tall. Buy the medieval Monk Robe for only $139.99.
---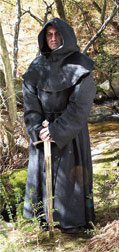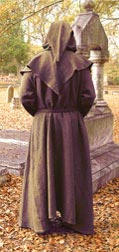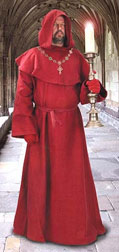 ---