Sword Blade Supply Kits
Sword Care Supplies for sale are made to enhance all types of blades. Maintenance kits include supplies to keep blades clean, benchstones and water stones for sharpening, sword oil for inhibiting rust and polishing cloths and pastes to keep blades clean. Buy all types of sword maintenance supplies on sale now.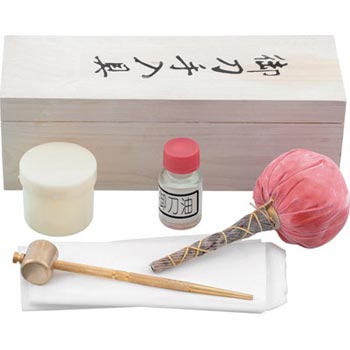 Sword Care:
Sword Cleaning Kit
$14.99
Sword Maintenance Kits for sale are made for all types of swords and blades. This popular sword care kit contains traditional pieces intended for sword maintenance including blade oil, an oiling cloth, a polishing powder ball, a brass awl and hammer. It is presented in a fitted wooden box. Buy these Sword Maintenance Kits for $14.99.