Cold Steel Viking Swords
Viking Swords for sale include a wide selection of styles made by popular manufacturers. Many of these Viking Swords are inspired by real swords that were wielded in medieval Europe. Blade options available include functional and blunt reenactment. Buy all types of Viking Swords, axes and more on sale now.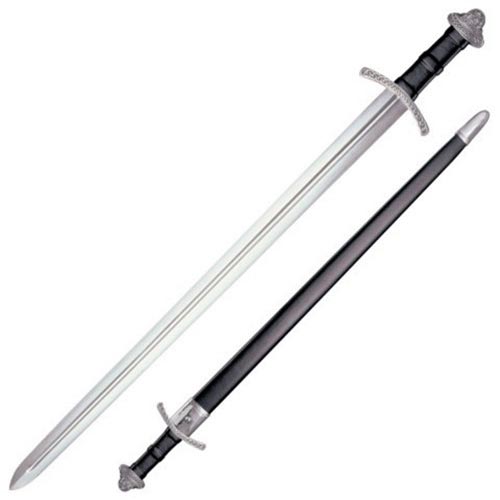 Cold Steel Swords:
Viking Swords
Functional Blade
Custom Scabbard
$299.99


Cold Steel Viking Swords for sale are 36 7/8th inches in all and weigh 37.1 ounces. These swords are inspired by real Viking Swords that were the popular in the 9th and 10th centuries and featured a long double edged blade. This contemporary version features a similar style with a sharpened 30 ¼ inch double edged 1060 carbon steel blade. The functional blade is hand forged and hand polished to a shiny finish and features a traditional broad central fuller like its historical counterparts. The 6 5/8th inch handle and the wooden scabbard are wrapped in real leather. Buy the Cold Steel Viking Swords for $299.99.