American Owned and Operated - 100% American Based Customer Service - Custom Laser Engraving - No Accounts Required
Dark Knight Sword Canes seen in Batman Begins
Sword Canes for sale are available with a variety of handle styles. From functional, weight-bearing models to ornate display canes, walking sticks and movie replicas, we carry many designs for all types of use. Buy sword canes from the top manufacturers now on sale.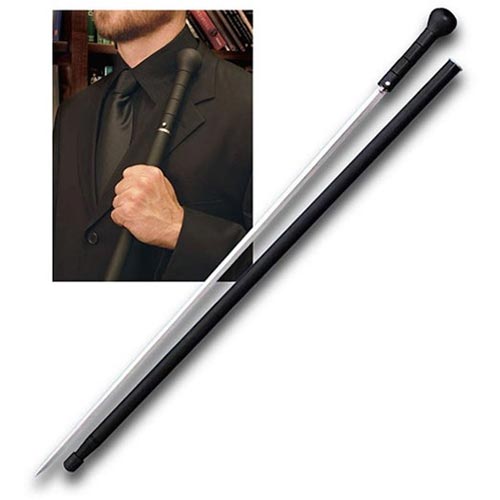 Sword Canes:
Dark Knight Sword Canes
High Carbon Steel Blade
Seen In Batman Begins
$99.99



Dark Knight Sword Canes for sale are 36 inches in all and weigh 1 ½ pounds. These popular sword canes were used by Henri Ducard, Ra's Al Ghul in the popular movie Batman Begins. They have a functional, fully tempered full length rapier blade. The high carbon steel rapier blade is unsharpened and terminates in a wicked point. The 29 inch blade is 5/8th of an inch wide and 3/16th of an inch thick. The cane features a quick release button with a locking spring mechanism that allows the sword to be released with ease from the scabbard. The aluminum scabbard construction provides an added layer of protection for the blade while making the cane rattle free. The pommel head and grip are made of solid aluminum. The cane foot has a rubber non-slip tip. Buy the popular Dark Knight Cane Swords for $99.99.

---
Laser Etching Services
$25 Per Sword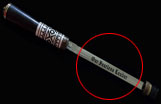 Customize swords with laser etching. Laser Etch up to 60 characters per sword. Swords can be individualized with a different name, phrase or credentials. The etching will be placed above the guard on the right side of the sword and will read from left to right or from the hand guard to the blade point of the sword. Add the laser etching service for only $25.00 per sword. After purchased, just fill out the form here.