M48 Lightweight Tomahawks with Blade Sheath
M48 Tomahawks and axes for sale are from the tactical equipment series of swords, knives, survival spears and blades made by United Cutlery. This collection features lightweight construction and functional blades making them a popular choice for military operations. Buy from the M48 Collection of blades that are specifically designed for a variety of tactical uses.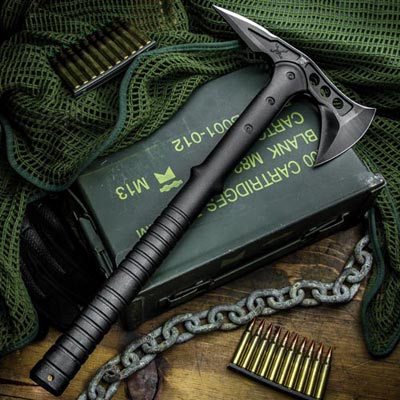 M48 Series:
M48 Black Tomahawk
Blade Sheath
$49.99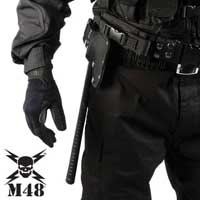 M48 Tomahawk is lightweight and functional collection of items is a popular choice for military use and field operations. The M48 Tomahawk measures 15 inches in all. The 8 inch, precision cast 2Cr13 stainless steel axe head is securely attached to the handle with three individual bolts. The black M48 Tomahawk features a sturdy nylon reinforced 30% fiberglass handle. They have a 3 7/8th inch cutting blade and a sharpened head spike which can serve as a pick or breaching tool. The M48 Tomahawk also includes a durable nylon belt sheath with snap buttons for quick access and a belt loop for a convenient carry. Buy this popular M48 Tomahawk for $49.99.