Assassin's Creed Replicas
Assassins Creed Replicas for sale. Buy the officially licensed Assassin's Creed Extension Knives, Swords, Vambraces, Capes, Tunics, Daggers and Armor. These are the officially licensed replicas from the popular video game series, Assassin's Creed.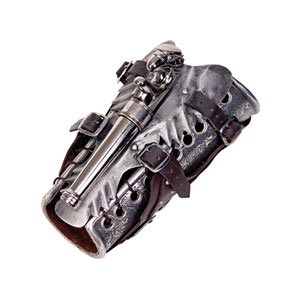 Assassins Creed Replicas:
Assassin's Creed II
Ezio Armored Vambrace
$159.99


Assassin's Creed II Ezio Armored Vambrace with pistol. Vambrace is 9 1/2" overall. This beautifully detailed item has an adjustable leather wrapped cast metal Vambrace with cast metal accent onlays featuring a 6 3/4" stainless eagle headed pistol cannon replica underneath. Vambrace features leather straps, stainless buckles, leather cord, multiple eyelets and engraved casing.