Marine Sword Leather Belt Sword Hangers
Military belts and sword frogs for sale are available for all types of military uniforms. Military belts, sword belts and frogs feature US Army, USMC, Air Force, Union and Confederate belt buckles. We carry historical reproductions like the Brown Bess Musket belts as well as ceremonial, officer dress sword and enlisted personnel belts. Buy all kinds of military frogs and sword belts all on sale now.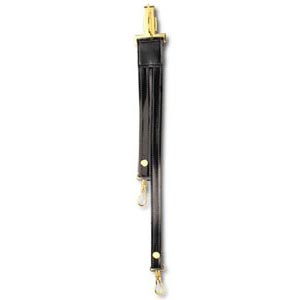 Marine Sword Slings
$79.99


Marine Sword Sling for sale is made of high gloss leather. These Marine Sword Hangers are made to US military specifications and are designed to carry official military sabers. They feature leather with brass metal trim. Buy these popular Marine Sword Slings for $79.99.