American Owned and Operated - 100% American Based Customer Service - Custom Sword Engraving - No Accounts Required
Official 300 Movie Spartan Vambraces
300 Rise of the Empire movie pieces for sale include all the popular Spartan replicas. Shop and buy the officially licensed Themistocles swords, helmets and the legendary Dagger of Artemisia. Collectibles from the original 300 movie for sale include the Sword of Sparta, Infantry Helmets, King Leonidas Helmets and the famous Spartan Shield. These are officially licensed 300 Movie replicas from the novel by Dark Horse Comics and the popular films 300 and 300: Rise of an Empire. The licensed replicas include certificates of authenticity. Also offered for sale are Spartan spears and all types of Roman, Greek and Gladius swords.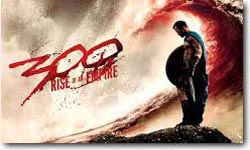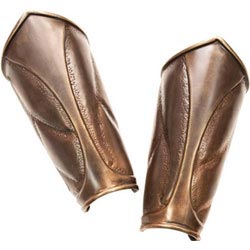 300 Rise of the Empire Movie Swords and Replicas:
300 Spartan Vambraces
Officially Licensed
$119.99
Spartan Armor for sale is authentic and officially licensed versions of the real arm vambraces worn by the Spartans in the movie. It is manufactured of 18 gauge steel. This beautifully detailed armor has an antique bronze finish. The Spartan Armor measures approximately 10 inches in length. This is one of the several officially licensed movie swords, daggers, helmets and shields for sale from the film 300: Rise of an Empire. Buy this Spartan Armor for $119.99.


Sword Engraving Services
Personalize Swords and Knives:
- As Low As $25 Per Piece
- Individualize Each Piece
- Engrave Logos and Text
- Engrave Names and Phrases
- Engrave Your Logo
- Choose From Assorted Fonts
Click Here To Customize
Military Swords
Award Ceremonies
Executive Gifts
Private Organizations
Holidays & Birthdays
Weddings & Celebrations