American Owned and Operated - 100% American Based Customer Service - Custom Sword Engraving - No Accounts Required
300 Rise of the Empire Dagger of Artemisia
300 Rise of the Empire movie pieces for sale include all the popular Spartan replicas. Shop and buy the officially licensed Themistocles swords, helmets and the legendary Dagger of Artemisia. Collectibles from the original 300 movie for sale include the Sword of Sparta, Infantry Helmets, King Leonidas Helmets and the famous Spartan Shield. These are officially licensed 300 Movie replicas from the novel by Dark Horse Comics and the popular films 300 and 300: Rise of an Empire. The licensed replicas include certificates of authenticity. Also offered for sale are Spartan spears and all types of Roman, Greek and Gladius swords.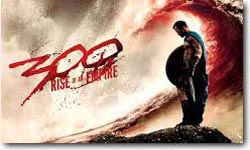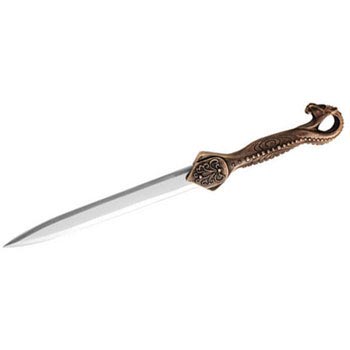 300 Rise of the Empire Movie Swords and Replicas:
300 Dagger of Artemisia
Officially Licensed
$119.99

Dagger of Artemisia for sale from the film 300: Rise of an Empire. They are authentic and officially licensed versions of the real dagger used in the movie and are manufactured of steel. These daggers measure 17 inches in all. The blade is 10 inches long and 1 1/8th inches in width. The blade is crafted of high carbon tempered steel. From the popular movie, 300: Rise of an Empire, this Dagger of Artemisia features antiqued metal fittings giving it a truly authentic appearance. The daggers weigh approximately 1 pound and include a solid wooden display stand. Buy this Dagger of Artemisia from the officially licensed 300: Rise of an Empire movie sword collection for only $119.99.



Themistocles Swords
$159.99