American Owned and Operated - 100% American Based Customer Service - Custom Laser Engraving - No Accounts Required
Date Masamune Samurai Helmet with Display Stand
Samurai Helmets for sale are museum quality replicas. These popular battle helmets are made like Kabuto worn by ancient Japanese warriors and are considered a vital part of traditional Japanese armor worn by the samurai. They feature historical details and are fully wearable, full sized Japanese helmets. Buy these Japanese samurai helmets that include a display stand and authentic styling.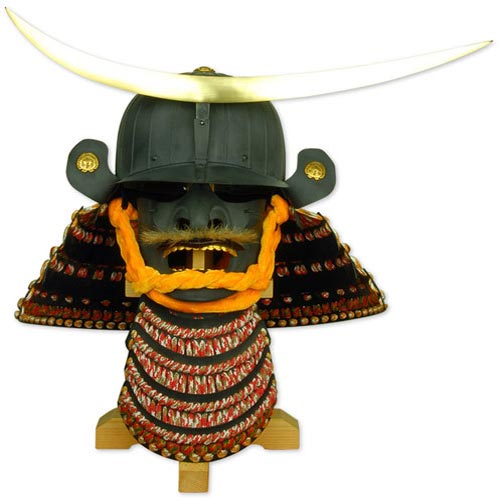 Samurai Helmets:
Date Masamune
Samurai Helmet with Mask
Includes Display Stand
$439.99


Date Masamune Helmet for sale is a museum quality replica. These popular helmets are designed like the Kabuto worn by the famous samurai Date Masamune, who was known as the one-eyed dragon. They feature the crescent moon shape and are made in China. They are an antiqued charcoal gray color steel with gold plated accents and real horse hair. These battle helmets are full size and wearable. They have a leather lining and a neck protector that has a colorful cloth embellishment. These authentic samurai helmets include a custom designed display stand. They are crafted of steel and weigh 7 pounds 8 ounces. Buy the authentically styled historically accurate Date Masamune Samurai Helmets for only $439.99.