American Owned and Operated - 100% American Based Customer Service - Custom Sword Engraving - No Accounts Required
Practical Radaelli Battle Ready Swords
Battle Ready Swords for sale are made for a variety of uses. These battle ready swords feature a functional blade and are built for stage combat and reenactment. All types of styles are available including fencing swords for sparring that feature a button tip and medieval reenactment swords with unsharpened flat blades. Buy all kinds of functional battle ready swords for reenactment, theatrical use or display on sale now.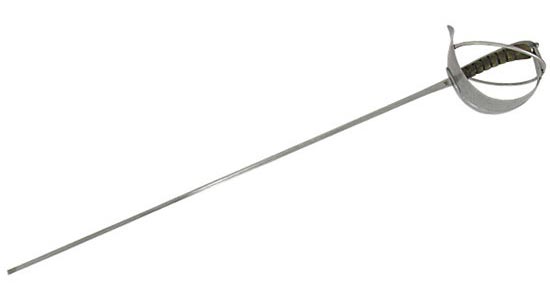 Battle Ready Swords:
Practical Radaelli Fencing Swords
Reenactment Blunt Blade
$179.99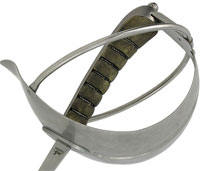 Battle Ready Radaelli Fencing Swords for sale are 40 ¼ inches in all. Battle Ready Radaelli Fencing Swords are popular for stage combat featuring a 33 ¾ inch, high-carbon flex-tempered steel blade and a 5 ¾ inch handle. The functional 9260 Steel blade features a button-tip for safe stage and movie dueling and fencing. The high carbon flex-tempered blade is flexible towards the button-tip. The Battle Ready Radaelli features a wire-wrapped sharkskin pattern grip and stainless steel guard. They have a fully-ridged guard with the classic reinforcing ring. These swords are popular with historical fencing societies that study late 19th century Italian style sabre fencing. They are designed to honor Milanese fencing Master Giuseppe Radaelli, who used fencing swords to train military troops. They are made in China and weigh approximately 1 pound 7 ounces. Buy the Battle Ready Radaelli Fencing Swords for $179.99.