Real Swords - Real Knives - Popular Movie Replicas - Flat Rate Shipping - Simple Secure Checkout - No Accounts Required
Cold Steel Swords for Sale
Cold Steel swords for sale include medieval, fencing, samurai and more. Popular military swords for sale include NCO, army, officer and cavalry sabers. Shop for and buy all types of Cold Steel swords, sword canes and knives all on sale now.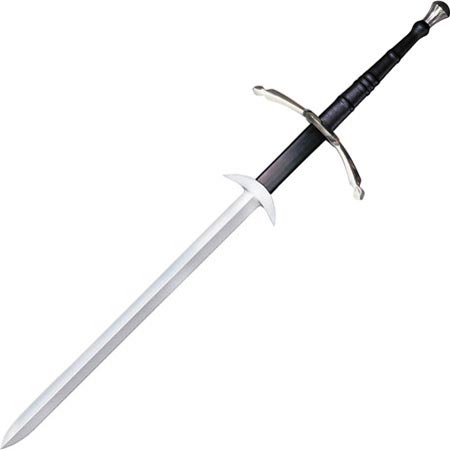 Cold Steel Swords:
Two Handed Great Swords
High Carbon Steel Blade
$379.99


Cold Steel Two Handed Great Swords for sale are 55 ¼ inches in all and weigh 6 pounds. These Two Handed Great Swords are inspired by real medieval swords that had long blades and long handles. This modern version features a sharp and functional 39 7/8th inch 1055 carbon steel blade. The wooden 15 3/8th inch two handed handle is wrapped in real leather. The large guard has side rings and integrated parrying hooks. These swords are capped by a sturdy steel pommel. Like most long swords, they do not include a scabbard. Buy the popular Two Handed Great Swords for $379.99.