American Owned and Operated - 100% American Based Customer Service - Custom Laser Engraving - No Accounts Required
Hanwei Swords for Sale
Hanwei Samurai Swords for sale are built for both collectors and the practitioner communities alike. These swords combine quality and value, performance and design. Hanwei and Paul Chen pieces available include the practical series, training and cutting katanas and the performance collection. Buy all types of popular samurai swords on sale now.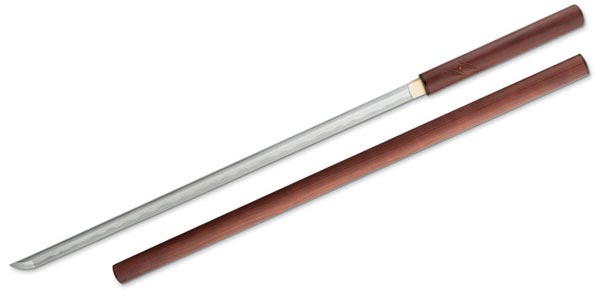 Zatoichi Stick Swords:
Zatoichi Stick Swords
Samurai Walking Stick
$219.99


Zatoichi Stick Swords for sale measure 42 ¾ inches in all. There is a straight 28 ¼ inch sharpened samurai katana blade contained in this natural hardwood walking stick. The functional blade is made of forged high carbon steel. The 11inch handle and scabbard are made of matching natural hardwood which gives it a seamless appearance as though it is merely a walking stick or cane. These swords are modeled after the sticks carried by Zatoichi, the Blind Samurai from Japanese films, Anime and TV shows and similar to the stick sword featured in the movie Blind Fury. These stick swords weigh approximately 1 pound, 11 ounces. Buy these Zatoichi Stick Swords for $219.99.