American Owned and Operated - 100% American Based Customer Service - Custom Laser Engraving - No Accounts Required
Tai Chi Swords for Sale
Tai Chi Swords for sale are available in a variety of styles. We offer options from beginner to practice to professional from some of the most popular manufacturers. Buy these Tai Chi swords that are specifically designed for students who practice Chinese Martial Arts. New mat cutting and Tameshigiri swords are also on sale now.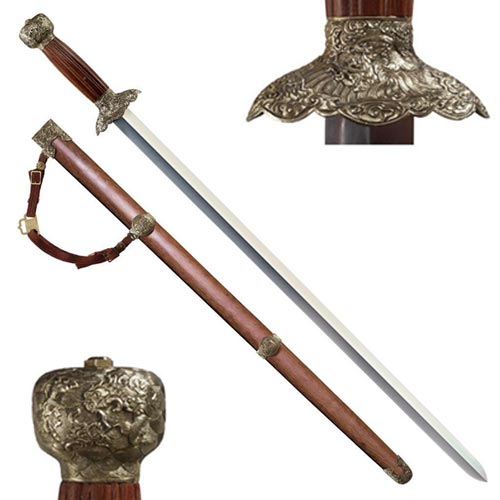 Cold Steel Swords:
Gim Swords
High Carbon Steel Blade
Custom Scabbard
$299.99


Gim Swords for sale are 37 ¼ inches in all and weigh 36 ounces. These Gim Swords are modeled after the Chinese straight bladed sword the Wu Jian. This modern version features a functional 30 inch 1055 carbon steel blade that is 1 1/8th inch thick. The blade is sharpened on both edges and terminate in a severe point. The 7 ¼ inch handle is crafted of real rosewood. The traditionally designed guard and pommel are cast in solid durable brass. The wooden scabbard features brass fittings and rings. Buy the popular Cold Steel Gim Swords for only $299.99.