Tai Chi Swords for Sale
Tai Chi Swords for sale are available in a variety of styles. We offer options from beginner to practice to professional from some of the most popular manufacturers. Buy these Tai Chi swords that are specifically designed for students who practice Chinese Martial Arts. New mat cutting and Tameshigiri swords are also on sale now.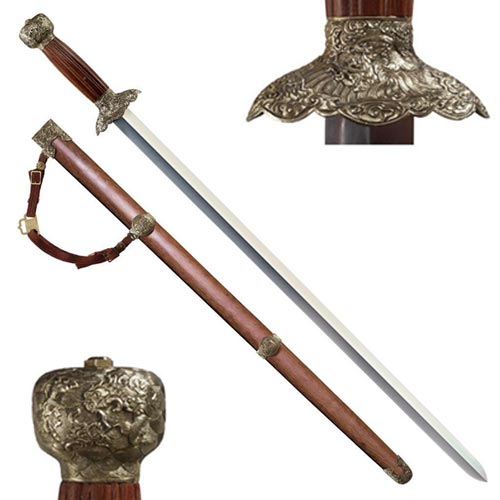 Cold Steel Swords:
Gim Swords
$299.99


Gim Swords for sale are 37 ¼ inches overall. The design of this sword is based on the Wu Jian sword. The blade measures 30 inches in length and 1 1/8th inch wide. Made of 1055 high carbon steel, both edges of the blade are sharp. The functional blade also features a sharpened tip. The handle of the Cold Steel Gim sword is 7 ¼ inches and manufactured of Rosewood. The guard and the pommel are authentically designed and crafted from solid tough brass. In an effort to provide function and beauty, the ornamental guard is mounted tightly onto the substantial Rosewood handle. Gim Swords also include a rosewood scabbard that features brass fittings such as a brass throat, chape and sword rings. The sword rings allow the sword to be hung from the belt or suspended over the shoulder.These swords weigh 36 ounces. Buy the Gim Swords a traditional piece made with modern day construction for $299.99.