American Owned and Operated - 100% American Based Customer Service - Custom Laser Engraving - No Accounts Required
Practice Swords for Sale
Practice Swords for sale are available in a variety of materials. Popular trainers include wooden, foam, bamboo and polypropylene construction that are ideal for sparring. Buy all types of training and unsharpened swords on sale now.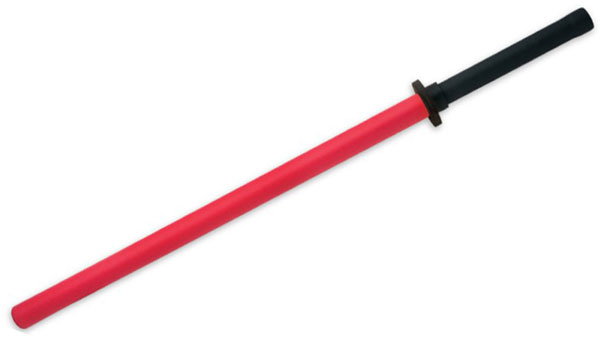 Practice Swords:
Foam Practice Swords
$19.99


Foam Covered Training Bokken Practice Swords for sale feature an all wooden construction. Bokken, from the Japanese term that combines the words wood and sword, are frequently used for practice and martial arts training. The Foam Covered Training Bokken Katana Practice Sword is 35 ¼ inches overall. They have a functional foam covered blade. This design allows for practice and training moves while providing a safer blade composition. An additional feature of these swords is that they have a hard rubber guard. The color of the sword may vary. These practice swords may be red, blue or black. Buy these Foam Covered Training Bokken Practice Swords for $19.99.