Movie Swords and Licensed Movie Replicas
Click Here to Buy Movie Swords, Knives, Shields and Official Replicas
Monthly Specials
Swords and Knives

Movie Swords
Officially Licensed Replicas

Military Swords
Military Discounts Available

Costumes
Museum Quality Costumes

Pirate Swords
Scimitars and Cutlasses

Excalibur Swords
Full Size with Display

Sword Canes
Functional and Display

Samurai Swords
Hundreds of Styles

Cutting Katanas
Tameshigiri Swords

Cobra Steel
Multi-Purpose Knives

Shinwa Katanas
Damascus Steel Katanas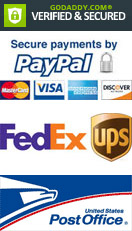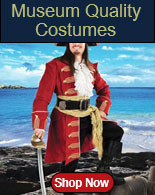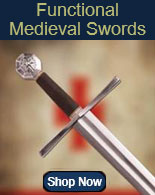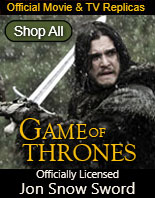 Sword Care Kit for Sale
Sword Care and Blade Maintenance Supplies. We carry an assortment of blade care essentials. Sword Maintenance Kits, Blade Polishing Paste, Polishing Cloths, Sword Oil, Rust Erasers and Blade Sharpening Stones in various grits are available.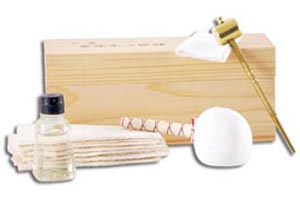 Sword Care:
Swords Maintenance Kit
$34.99


Sword Care Kit for sale is a traditional maintenance kit designed by Hanwei. Each of these sword maintenance kits contains several pieces that are necessary to help care for your sword. This kit includes rice papers and blade oil. It also includes an oiling cloth, a polishing powder ball, a brass awl and hammer and saya shimming veneer. This sword care kit is presented in a fitted wooden box. These sets include proper sword and blade maintenance and handling instructions. Buy the traditional sword maintenance kit to properly care for your sword for $34.99.


Popular Swords, Gifts, Knives, and New Items
Military Swords, Military Knives, Medieval and Samurai Swords on Sale Now