American Owned and Operated - 100% American Based Customer Service - Custom Laser Engraving - No Accounts Required
Practice Swords for Sale
Practice Swords for sale are available in a variety of materials. Popular trainers include wooden, foam, bamboo and polypropylene construction that are ideal for sparring. Buy all types of training and unsharpened swords on sale now.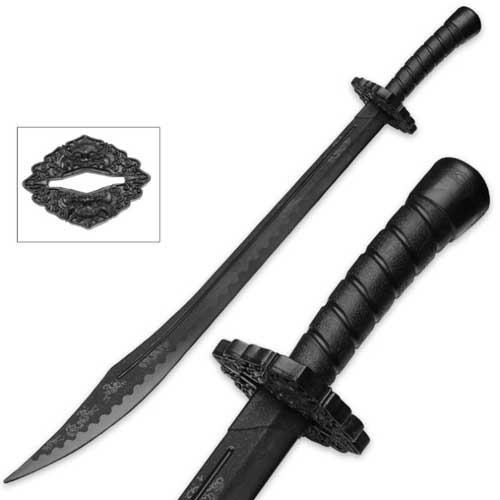 Practice Swords:
Martial Arts Training Swords
$29.99


Martial Arts Training Swords for sale combine features of a variety of swords. The curved blade is similar to authentic Arabian pieces and pirate swords. While the black Polypropylene construction brings a contemporary and functional feel to the sword. These popular training swords measure 38 inches in all. The heavy grade Polypropylene material and unsharpened blade make this sword ideal for training, martial arts practice and stage combat. For a practice sword that offers a unique blend of historical patterns with sturdy modern material, buy the Training Scimitar Swords for $29.99.