Swords, shields and battle ready armor by top manufacturers like Get Dressed for Battle are perfect for display or Medieval reenactment. Fully functional Battle Bucklers, Medieval Battle Helmets and Armor are available.
---



Steel Battle Helmets
Battle helmets in assorted styles as low as $70.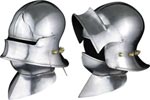 Get Dressed For Battle, Battle Ready Helmets
Traditional, fully functional 14 gauge steel battle helmets.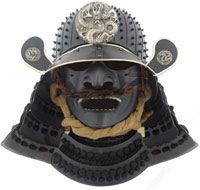 Samurai Helmets
Traditional Samurai Helmets in assorted styles.
Helmets include masks and display stands.
---


Poseidon's Trident
---
Get Dressed for Battle
Battle Ready Armor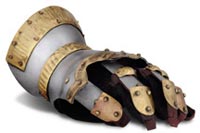 Get Dressed for Battle Armor
Armor, Gauntlets and Breastplates



Get Dressed For Battle Bucklers
Leather Bucklers are from 14 and 16 gauge steel.