United Cutlery Swords for Sale
United Cutlery Swords are available in assorted styles. Officially Licensed movie swords including the Lord of the Rings and The Hobbit Movie Swords are available. Additionally, United Black offers functional Samurai Swords and Tachi Swords. The blade tang has an exclusive stamp that can only be found on a United Black sword blade.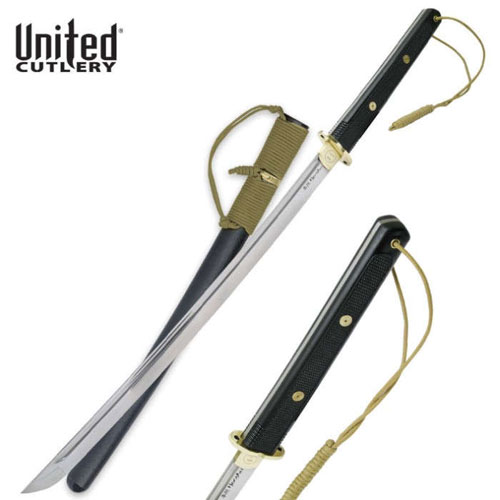 Honshu Tactical Wakizashi Swords
$139.99



Tactical Wakizashi Swords by Honshu. This beautiful Wakizashi Sword has a 19 3/4 inch blade and is 30 3/8 inches overall. This is a full tang functional Wakizashi sword. It has a mirror polished, high-carbon steel blade with a a deep blood groove. Handle has tactical non-slip, checkered PolyABS scales, solid brass dowel rod bolts and a paracord lanyard that can be untied for use as a lashing cord. The solid brass hand guard is drilled with lashing holes. The sword comes with a solid wood and polycarbonate scabbard with matching paracord wrap and a solid brass cord fitting. Storage cloth also included.
---