American Owned and Operated - 100% American Based Customer Service - Custom Laser Engraving - No Accounts Required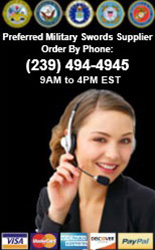 Movie Swords
Movie Swords and Replicas

Monthly Specials
Swords and Knives

Military Swords
Military Swords

Cavalry Swords
Bulk Discounts Available

NCO Swords
Bulk Discounts Available

Scottish Swords
Claymores & Longswords

Roman Swords
Roman Swords & Daggers
Sword Canes
Functional Sword Canes

Samurai Swords
Functional Samurai Swords

Lord of the Rings
New Hobbit Movie Swords

Rambo Knives
Official Rambo Movie Knives

Double Edged Katana Swords for Sale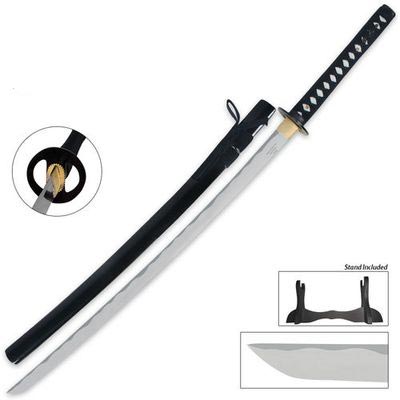 Reverse Edge Katana Swords:
Reverse Bladed
Katana Swords
Carbon Steel Blade
$79.99

These Reverse Bladed Katana Swords are made of carbon steel. The top side of the carbon steel blade is sharpened. The blade is completed by a metal guard and cord wrapped ray skin handle. It includes a coordinating hardwood sheath with cord wrappings as well as a display stand so you can display this highly detailed reproduction proudly. This sword measures 40 inches overall.
---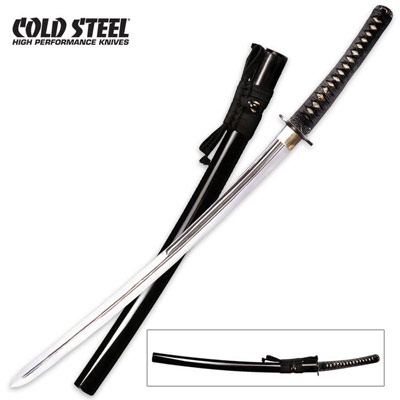 Cold Steel Swords:
Imperial Series
Double Edge Katana Swords
High Carbon Steel Blade
Sharpened Double Edge
$999.99
Limited Quantity



Cold Steel Imperial Series Double Edge Katana Swords for sale are 39 ¼ inches in all. These hard to find Imperial Series Katana Swords have a beautiful 28 ¾ inch sharpened double edged blade. The functional 1055 carbon spring steel blade features a deep blood groove. They have a real ray skin on the handle and a traditional Japanese black cord wrap. The tsuba and pommel are expertly made and finely crafted in nickel-silver brass. These swords include a custom black lacquered wooden scabbard and a blue cloth storage sleeve. Only a very limited quantity of these swords remain and they have been discontinued by the manufacturer. Buy the Cold Steel Imperial Series Katana Swords for $999.99.
Popular Swords, Gifts, Knives, and New Items
Military Swords, Movie Swords, Medieval and Samurai Swords on Sale Now