American Owned and Operated - 100% American Based Customer Service - Custom Laser Engraving - No Accounts Required
Marine NCO Swords for Sale
Military Swords for sale include all types of designs. The most popular swords include light and heavy cavalry sabers, officer and NCO swords. Buy all types of swords and sabers from modern US Military issue to historical Union and Confederate designs on sale now. We are proud to be a preferred military supplier for over 22 years.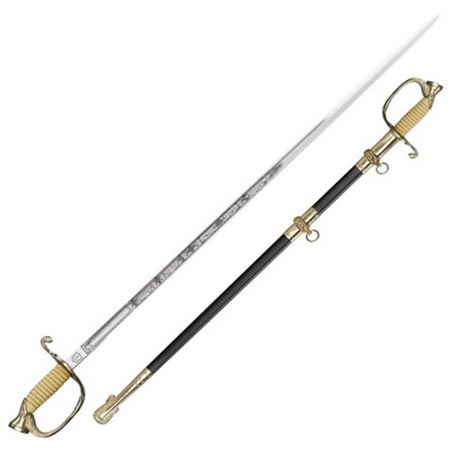 Military Swords:
U.S. Navy Officer Swords
High Carbon Steel Blade with Etch
Custom Scabbard
$239.99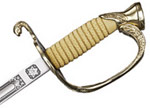 Cold Steel U.S. Naval Officer Swords for sale are 37 ¼ inches in all and weigh 1.59 pounds. These popular military swords feature a functional 32 inch blade that is forged in heat treated 1055 carbon steel. They have a tough spring temper and a highly polished, sharpened forward blade edge. The 5 ¼ inch issue handle is made of white imitation ray skin. The hand guard and pommel feature beautifully polished brass. The scabbard features real leather and genuine polished brass fittings. Buy the Cold Steel US Naval Officer Swords for $239.99.