American Owned and Operated - 100% American Based Customer Service - Custom Laser Engraving - No Accounts Required
Fencing Swords for Sale
Fencing Swords and rapiers for sale include a variety of functional, stage combat and display swords. These pieces feature traditional and historical designs like the famous swept hilt rapier. Buy all types of popular fencing swords and rapiers on sale now.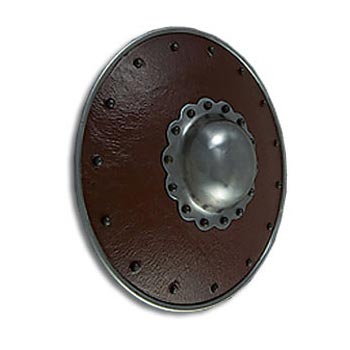 Sparring Bucklers:
Leather Covered Sparring Buckler
14 Guage Steel
$79.99


Leather Sparring Bucklers for sale are modeled after fencing equipment that was popular during the 12th through the 18th centuries. The leather sparring bucklers are manufactured of 14 gauge steel. These Get Dressed For Battle – GDFB - bucklers feature rolled edges. The steel tube grip and 14 gauge boss are both securely riveted to the body of the buckler. Buy these bucklers for classical fencing and rapier combat, I.33 sparring, stage combat and HEMA. buy this leather covered buckler for just $79.99.
12 Inch Buckler
15 Inch Buckler