American Owned and Operated - 100% American Based Customer Service - Custom Laser Engraving - No Accounts Required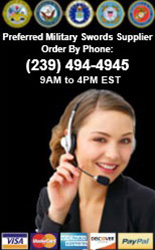 Movie Swords
Movie Swords and Replicas

Monthly Specials
Swords and Knives

Military Swords
Military Swords

Cavalry Swords
Bulk Discounts Available

NCO Swords
Bulk Discounts Available

Scottish Swords
Claymores & Longswords

Roman Swords
Roman Swords & Daggers
Sword Canes
Functional Sword Canes

Samurai Swords
Functional Samurai Swords

Lord of the Rings
New Hobbit Movie Swords

Rambo Knives
Official Rambo Movie Knives

Assassin's Creed Movie Replicas
Assassins Creed Movie Replicas for sale. Buy the officially licensed Assassin's Creed Hidden Blade of Auilar Extension Knife Vambrace, Sword of Odeja, and Aguilar's Throwing Knife Set with book display. These are the officially licensed replicas from the popular video game series and Assassin's Creed movie.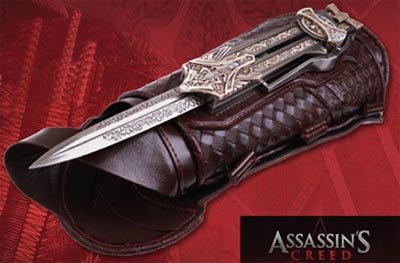 Assassins Creed Movie:
Hidden Blade of Aguilar
Extension Knife Vambrace
Stainless Steel Blade
$129.99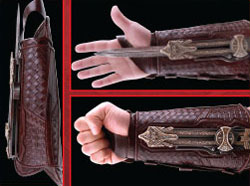 Assassin's Creed Hidden Blade of Aguilar for sale is 12 inches in all. The Hidden Blade of Aguilar is an officially licensed collectible from the Assassin's Creed movie and includes a certificate of authenticity. They features an 8 inch retractable stainless steel blade that has an unsharpened edge. The hidden blade features an ornate engraving. The faux leather gauntlet/vambrace features an intricate woven pattern. Buy the Hidden Blade of Aguilar from the movie Assassin's Creed for $129.99.

Popular Swords, Gifts, Knives, and New Items
Military Swords, Movie Swords, Medieval and Samurai Swords on Sale Now