Real Swords - Real Knives - Popular Movie Replicas - Flat Rate Shipping - Simple Secure Checkout - No Accounts Required
Movie Swords and Licensed Movie Replicas
Click Here to Buy Movie Swords, Knives, Shields and Official Replicas
Monthly Specials
Swords and Knives

Movie Swords
Officially Licensed Replicas

Military Swords
Military Discounts Available

Costumes
Museum Quality Costumes

Pirate Swords
Scimitars and Cutlasses

Excalibur Swords
Full Size with Display

Sword Canes
Functional and Display

Samurai Swords
Hundreds of Styles

Cutting Katanas
Tameshigiri Swords

Cobra Steel
Multi-Purpose Knives

Shinwa Katanas
Damascus Steel Katanas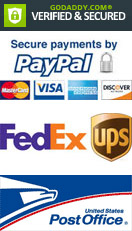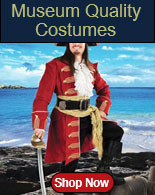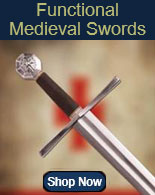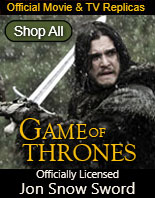 Stick Swords, Nodachi, Zatoichi Blind Fury Swords for Sale
Stick Swords, Nodachi Swords, Zatoichi and Blind Fury Swords are available for sale. Buy Samurai Swords concealed in a wide variety of canes and sticks. Whether for a Japanese ninja or a master swordsman like Zatoichi, several functional Samurai stick and cane swords are for sale. Shikomi-zue, which translates to prepared cane in Japanese, describes a way of mounting a sword where the blade was concealed in a cane to hide the fact it was a real sword. This concept has been expanded and now there are several styles of stick swords to select from.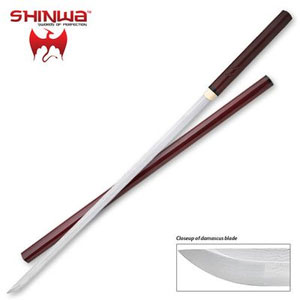 Zatoichi Stick Swords:
Red Damascus Nodachi Swords
$99.99


Red Nodachi Stick Swords for sale have a silver Damascus steel blade that features a substantial blood groove. Made by Shinwa, the sharpened blade has been heat-forged at over 1000 degrees and folded to over 2000 layers. This heat forging process creates a beautiful design on the Damascus blade and a sharpened edge. These walking sticks measure 41 inches in all and contain a real samurai katana sword. The 29 inch functional katana blade is crafted of Damascus steel. The Red Nodachi Stick Sword resemble the swords carried Zatoichi, the Blind Samurai, famous from Japanese film, anime and TV. They are also like the stick swords made popular in the movie Blind Fury. The handle and scabbard are manufactured of red hardwood. Buy these Red Nodachi Stick Swords $99.99.


Popular Swords, Gifts, Knives, and New Items
Military Swords, Military Knives, Medieval and Samurai Swords on Sale Now