Troy Swords and Helmet Replicas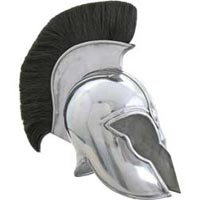 Troy Movie Replicas:
Troy Helmets
Price: $79.99


Troy Helmets are crafted of heavy 18 gauge steel construction. These helmets have a black horsehair mohawk. These Greek-inspired helmets are hand-made and wearable.
---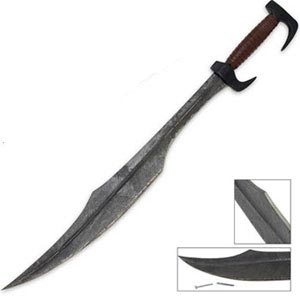 Greek Spartan Swords:
Heavy Spartan Swords
Price: $69.99


This sword measures 34 1/2 inch overall and breathes strength. The 26" heat-forged blade is heat tempered from solid carbon steel and is nearly an amazing 1/2 inch thick. The leather wrapped handle is contoured and surrounded by the distinctive extended guard and pommel.

---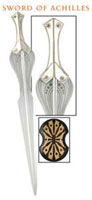 Troy Movie Replicas:
Sword of Achilles


Sword of Achilles has an overall length of 31 1/2" with a 24" blade. Swords have a stainless steel blade. Features exact guards, and blade design. The Swords of Achilles include a sword plaque in the shape of Achilles' shield. *This is not an officially licensed replica.