American Owned and Operated - 100% American Based Customer Service - Custom Laser Engraving - No Accounts Required
Practice Swords for Sale
Practice Swords for sale are available in a variety of materials. Popular trainers include wooden, foam, bamboo and polypropylene construction that are ideal for sparring. Buy all types of training and unsharpened swords on sale now.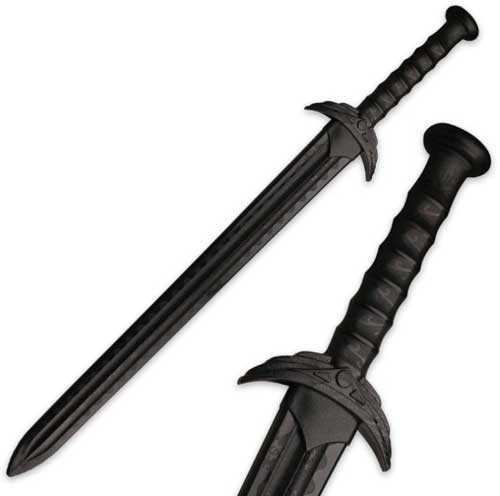 Practice Swords:
Roman Training Swords
$29.99


Roman Training Swords for sale feature black polypropylene construction. These practice swords are designed after medieval Roman swords, or Gladius. They measure 34 inches in all. They have a functional, heavy grade Polypropylene gladiator style blade that is unsharpened so it can be used for training. This blade design allows for martial arts practice and training moves while providing a safer blade composition. For a practice sword that offers a traditional design with sturdy modern material, buy the Roman Training Swords for $29.99.