Sword Canes and Walking Sticks
Sword Canes, Walking Sticks, and Zatoichi Swords for sale in a variety of styles and sizes. We carry decorative cane swords to fully functional self defense items. Walking sticks are available in polypropylene construction and all steel versions.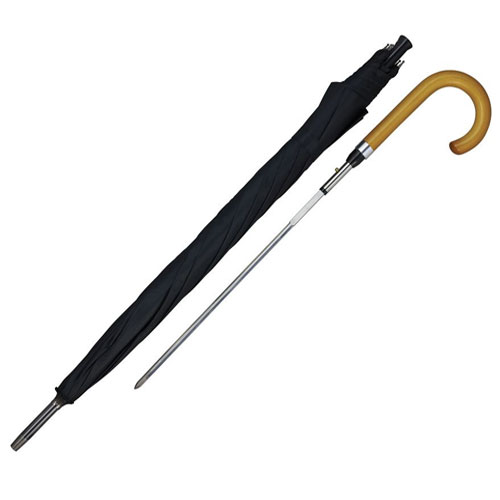 Specialty Sword Canes:
Rapier Umbrella Swords
Price: $39.99
Umbrella with Sword Handle. Black nylon construction functional umbrella. The wooden handle unscrews to reveal a 15" dagger blade.

---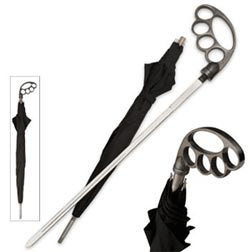 Specialty Sword Canes:
Hands On Umbrella Sword Cane
Price: $39.99
This classic umbrella looks and works like a regular umbrella. But, this self-defense tool hides a secret weapon. Just unscrew the hand guard handle and a 15" stainless steel blade is unveiled to deter would-be attackers. Never leave home without this trusty late night protector. This item is 35" overall.

---