Display Shields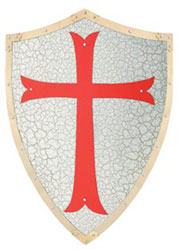 Knight Templar Shield
Price: $79.99


Knight's Templar Shield measures 17 3/4" x 24". All metal construction with a white crackle finish and red cross. Chain on the back for displaying. Weight: 6 pounds.
---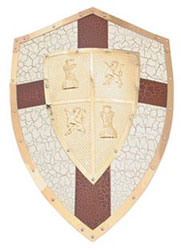 Decorative Display Shield
Price: $79.99


Decorative Display Shield measures 24" x 18". Heavy gauge steel construction. Chain on back for displaying. White, black and gold crackle finish with brass finish crest. Weight: 6.5 pounds.
---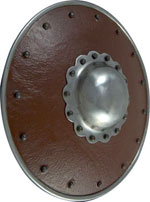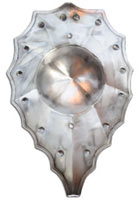 Leather Bucklers are from 14 and 16 gauge steel.
Get Dressed For Battle Bucklers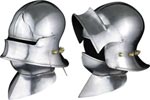 Traditional, fully functional 14 gauge steel battle helmets.
Get Dressed For Battle - Battle Ready Helmets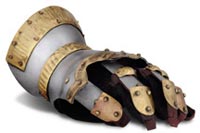 Armor, Gauntlets and Breastplates
Get Dressed for Battle Armor


---