American Owned and Operated - 100% American Based Customer Service - Custom Laser Engraving - No Accounts Required
Practice Swords for Sale
Practice Swords for sale are available in a variety of materials. Popular trainers include wooden, foam, bamboo and polypropylene construction that are ideal for sparring. Buy all types of training and unsharpened swords on sale now.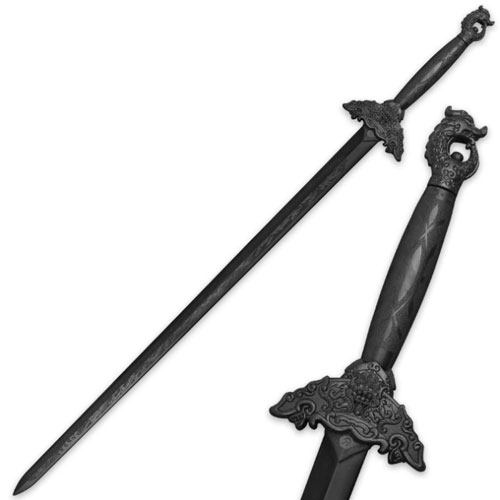 Practice Swords:
Tai Chi Practice Swords
$16.99


Tai Chi Style training swords for sale are constructed of solid black polypropylene. These tough practice swords measure 33.5 inches overall. The shape of these swords allows for multiple uses. Buy these durable practice swords for $16.99 each.