CAS Hanwei Swords - Tsuru Iaito Swords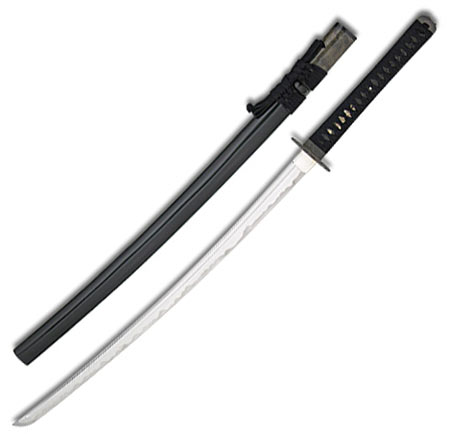 xxxxxxxxxxxxxxxxxxxxxxxxxxxxxxxxx
CAS Hanwei Tsuru Iaito Swords
Price: $599.99



PC5017

The Tsuru Iaito from Hanwei is a breakthrough in design and functionality. Made of a special stainless steel, they are much more durable than aluminum alloy Iaito. Steel has the "feel" of a live blade and is not prone to distort when making a practice cutting stroke. These very affordable practice swords are the ideal training tools for safely practicing the ancient art of Iaido.
Overall: 39 3/4
Blade Length: 28
Handle Length: 10 1/2"
Weight: 1lb 13oz
Point of Balance: 4 1/2"
Width at Guard: 1.27"
Width at Tip: .80"
Thickness at Guard: .23"
Thickness at Tip: .21"
Sori: 3/4"

---