Movie Swords and Licensed Movie Replicas
Click Here to Buy Movie Swords, Knives, Shields and Official Replicas
Monthly Specials
Swords and Knives

Movie Swords
Officially Licensed Replicas

Military Swords
Military Discounts Available

Costumes
Museum Quality Costumes

Pirate Swords
Scimitars and Cutlasses

Excalibur Swords
Full Size with Display

Sword Canes
Functional and Display

Samurai Swords
Hundreds of Styles

Cutting Katanas
Tameshigiri Swords

Cobra Steel
Multi-Purpose Knives

Shinwa Katanas
Damascus Steel Katanas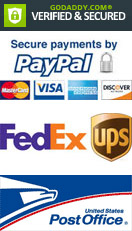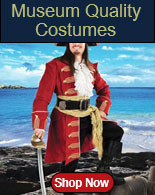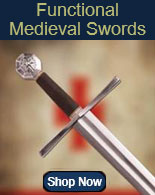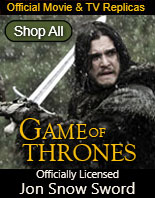 Ninja Swords for Sale
Ninja Swords in assorted styles for sale. Basic full tang stainless steel Ninja Swords to functional high carbon steel Ninja Swords in traditional and modern styles. All black full tang Damascus Steel Ninja Swords and Hanwei Practical Ninja Swords are also available.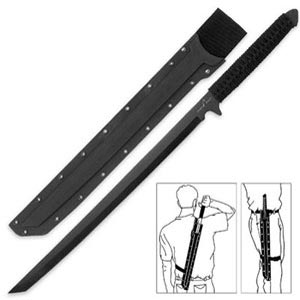 Ninja Swords:
Ninja Swords with Tactical Scabbard
$39.99


Ninja Swords for sale measure 27 inches overall. The sharpened 17 inch blades are made of 420-stainless steel and are full tang. The sharp ninja blades have a non-glare, black anodized finish. The handle features nylon cord wrapping in a traditional ninja design. No real ninja would be complete without a tactical scabbard, so these swords include a fiber-reinforced nylon scabbard. The scabbard has straps which can be adjusted so the ninja can wear his sword on his back or his leg. Buy these popular Ninja Swords featuring an adjustable tactical scabbard for $39.99.

Popular Swords, Gifts, Knives, and New Items
Military Swords, Military Knives, Medieval and Samurai Swords on Sale Now