American Owned and Operated - 100% American Based Customer Service - Custom Laser Engraving - No Accounts Required
Assassin's Creed Replicas
Assassins Creed Replicas for sale. Buy the officially licensed Assassin's Creed Extension Knives, Swords, Vambraces, Capes, Tunics, Daggers and Armor. These are the officially licensed replicas from the popular video game series, Assassin's Creed.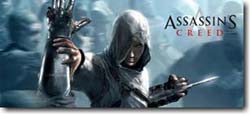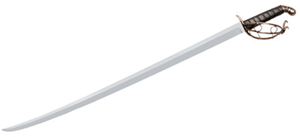 Assassins Creed Replicas:
Assassin's Creed Sword of Ezio


Assassin's Creed Sword of Ezio is 38" overall. This sword has a 31" tempered high carbon steel blade. Sword has a black leather wire-wrapped handle with intricate brass hand guard and brass pommel. Sword does not include scabbard. This is an officially licensed product.