American Owned and Operated - 100% American Based Customer Service - Custom Laser Engraving - No Accounts Required
1840 NCO Swords for Sale
1840 NCO Swords for sale are available with metal or leather scabbards. These non commissioned officer swords are designed like real historical swords used by the military with options including Army NCO, US Marine NCO and Naval CPO. Buy all types of real military sabers including the popular 1840 NCO swords all on sale now.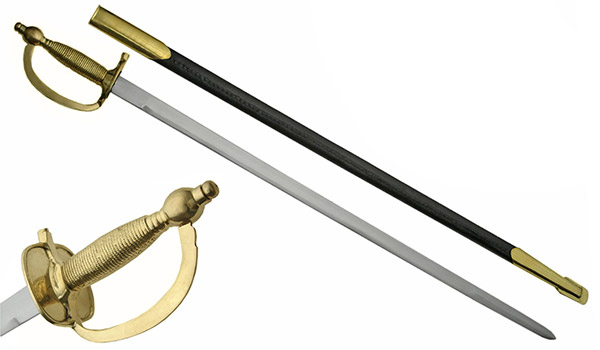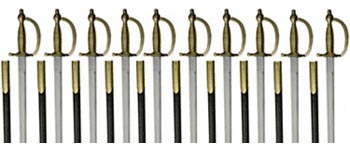 NCO Swords:
U.S. 1840 NCO Swords 10 Pack
High Carbon Steel Blade
Black Scabbard with Gold Accents
Ten Swords & Ten Scabbards
$599.99




Bulk 10 Pack Discount: $59.99 Each
Original: $79.99 Each
Entire Order Ships For: $15.00
1840 NCO Swords Bulk Discount Pack for sale includes 10 swords and 10 scabbards at a reduced price. These popular ceremonial swords are designed like a historic military sword that was used by the army and adopted in 1840. This contemporary version is 39 inches in all and features a polished unsharpened carbon steel blade. The brass-color metal hilt features a ribbed grip and the brass-color metal guard has the famous kidney shape. These non commissioned officer swords feature brass fittings on the soft black leather scabbard. Buy this discounted pack of 10 of the popular 1840 NCO Swords with scabbards for $599.99.